The 50th Annual African American
Day Parade
DATE: SUNDAY SEPTEMBER 15, 2019
TIME: 1PM - 6PM
The AADP focuses on five basic components that help to strengthen the community: Business, Education, Health, Politics/Government & Arts/Culture. Each year we choose one of these sectors as our theme and we invite those that have contributed to that field to act as our Grand Marshals, Marshals, and Honorary Guests. This year the AADP theme is "Integrity & Transparency = Good Government" and we will honor individuals that have contributed to the African American community through Politics & Government.
Official Parade Flyer
Parade Route
The parade will begin on 111th Street and Adam Clayton Powell Jr. Blvd. and will continue until 136th Street and Adam Clayton Powell Jr. Blvd.
Reviewing Stand
The Reviewing Stand is located on the legendary 125th Street in front of the Adam Clayton Powell Jr. State Office Building. Here we offer VIP seating for the seniors of the community as well as for honorary guests. You MUST have a ticket in order to be seated here. Ticket information is available below.
Organizations and 2019 honorees participating in the African American Day Parade are introduced to the community by our announcers at this location.
Pre-parade performances will be held here from 12pm -1pm.
At 1PM, legendary entertainer, Melba Moore, will be singing "Lift Every Voice and Sing" at this location to open this years' parade.
Reviewing Stand Ticket Information
Reviewing Stand tickets can be retrieved on the follow days at the
Malcolm Shabazz Cultural Center (102 West 116th Street, Lenox Ave, New York, NY 10026):
Saturday August 10, 2019 at 3pm - 4pm
Saturday August 24, 2019 at 3pm - 4pm
Saturday September 14, 2019 3pm - 4pm
Tickets can also be retrieved online via the link below:
The Trojan Explosion Marching Band of Virginia State University
The Virginia State University Trojan Explosion is comprised of instrumentalists, Essence of Troy Dancers, Satin Divas Flag, and Troy Elegance Twirlers. The famed "Marching 110," was built during the leadership of Dr. F. Nathaniel Pops Gatlin and Dr. Claiborne T. Richardson. Since then, the band has performed on highly acclaimed stages across the country including the Honda Battle of the Bands competition as well as the White House. The Trojan Explosion is now led by band director Professor James Holden, Jr. and continues to reach higher heights.
The Approaching Storm Marching Band of Delaware State University
The Delaware State University Marching Band represents Delaware State University, with pride, enthusiasm and excellence. Under the direction of 1995 DSU graduate, Dr. Harvey D, Bullock, Jr., the "Approaching Storm," as it is affectionately known, has participated in various performances all across the world, including London, Paris, China, and The Netherlands. The Approaching Storm has also performed in various arenas including NFL stadiums, The Pontiac Silverdome, and even the world-famous Apollo Theater, here in Harlem. This 120-member band continues to strive for excellence as they dazzle audiences with their impeccable musicianship.
Journalist and founder of O Girl Media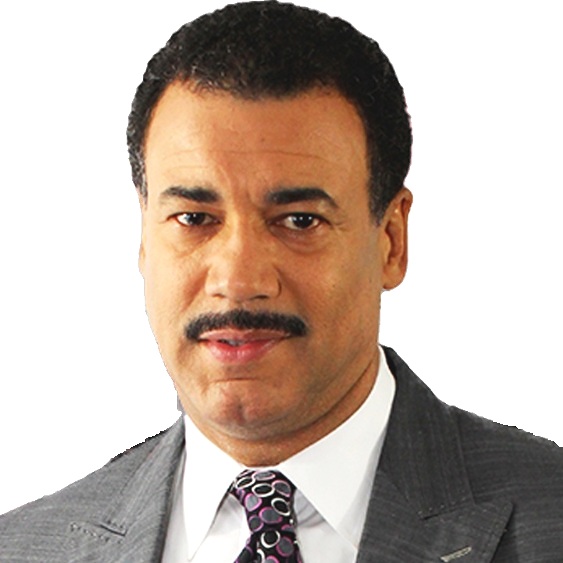 Community Affairs Director of WBLS
Vice President of Community Affairs at L+M Development
GETTING HERE
Getting Here: We strongly advise that you use public transit to commute to the parade.
PARADE ROUTE ACCESSIBLE BY SUBWAY TRAINS: A, B, C, 2, 3, OR 4, 5 TO HARLEM :110TH, 116TH, 125 OR 135TH STREET
METRO NORTH STATION: 125TH STREET
WALK TO: ADAM CLAYTON POWELL JR. BLVD.