the historical african american day parade
MISSION STATEMENT
OUR MISSION IS TO HIGHLIGHT AFRICAN AMERICAN CULTURE, HERITAGE AND UNITY; SHOWCASE THE BEST AND BRIGHTEST OF OUR COMMUNITY AND COMMEMORATE THE LEGACY OF OUR ANCESTORS.
OUR VISION
TO INSPIRE A WORLD WHERE AFRICAN AMERICANS PROCLAIM INDEPENDENCE WITHIN OUR COMMUNITIES IN THE AREAS OF BUSINESS, EDUCATION, HEALTH, ARTS/CULTURE & POLITICS/GOVERNMENT.
Our Story
The African American Day Parade, Inc. (AADP) was founded in 1968 by two organizations: Afro-American Day & United Federation of Black Community Organizations. The first meeting was held at 2315 Seventh Avenue in Harlem, NY. The meeting was overseen by community leaders, Livingston Wingate and Conrad Peters. Mr. Wingate served as AADP's first Chairman. The two men were joined by eleven other community organizers: Jacqueline Peterson, Abdel Krim, Abe Snyder, Cenie J. Williams, Ennis Francis, Joseph Steele, Piankhi Akinbaloye, Bernice Bolar, Adeyemi Oyeilumi, Lloyd Mayo, and Leonard Davis. These thirteen members saw a need for positive representation of the African American community. It was their vision to produce a platform for multi-sectors of the community to come together and celebrate Black American heritage, talents and accomplishments, while also honoring our ancestors. On Sunday September 21, 1969, they hosted Harlem's first annual African American Day Parade themed "Africa's Gift to America."
50 Years Later
Since then, the African American Day Parade (AADP) has been held every third Sunday in September. Adam Clayton Powell Jr. Blvd (formerly known as Seventh Avenue) of the legendary Harlem, NY was the selected location for the parade due to its historical significance in Black culture. This boulevard was the heart of the Harlem Renaissance, an era known for the major advancement of African American culture which in turn proclaimed Harlem as the Black capital of America. AADP is now classified as a national parade. Furthermore, it is the one of most renowned parades' of African American culture in the country, with the largest cross-section of participants, including community & political leaders, community-based & religious organizations, civil servants, celebrities, fraternities & sororities, marching bands, dance ensembles and many more, with a viewing of over 900,000 attendees along the parade route. We have over 200 participating organizations from over 12 states and many countries throughout the diaspora participate in our annual parade.
The AADP focuses on five basic components that help to strengthen the community: Business, Education, Health, Politics/Government & Arts/Culture. Each year we choose one of these sectors as our theme and we invite those that have contributed to that field to act as our Grand Marshals, Marshals, and Honorary Guests. This year the AADP theme is "Integrity & Transparency = Good Government" and we will honor individuals that have contributed to the African American community through Politics & Government. We are pleased to highlight those who have shown positively contributed to the success and dignity of the community and this country.
See you in September!
AADP Timeline
A Brief View of AADPs' 50 Year Tenure
One year after the Civil Rights Act was passed, the African American Day Parade was formed as a way to promote unity, dignity and pride amongst African Americans. The Grambling State University Marching Band opened our first parade as we celebrated our first Grand Marshals Adam Clayton Powell Jr. and Shirley Chisholm.
The 7th annual African American Day Parade makes American history as it grows from its 1969 marching and viewing audience of 200,000 to well over 900,000, becoming one of the largest parades of Black American culture.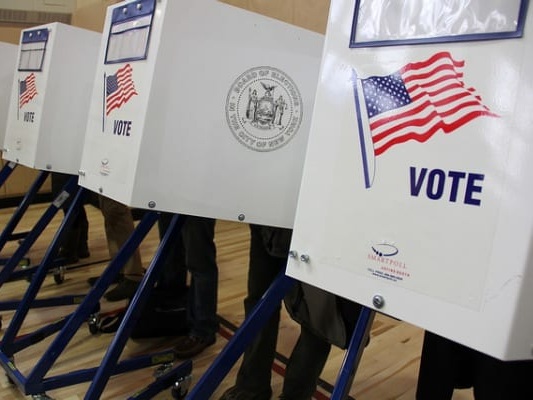 In an effort to increase enfranchisement within the Harlem community, AADP launched its voter registration drive during the 12th annual African American Day Parade. AADP representatives were dispersed along the parade route educating participants, parade goers, and community members on the voting registration process.
Celebrated artist Lorraine O'Grady challenges main stream to re-think perceptions of Blackness by transforming a float into a moving gold post. Standing on it were various African American male & female dancers holding gold frames. Her work was recently featured at the Harlem Studio Museum, more than three decades later
During the height of the Anti-apartheid movement, AADP dedicated both its 17th and 18th annual African American Day Parades' to the pressing issues within South Africa. In 1985, Mpho Tutu, daughter of Nobel Peace Prize recipient and Anti-apartheid activist Desmond Tutu, led the parade. Also, in 1986, a special float was designed in honor of the late Nelson Mandela, calling for his release from prison.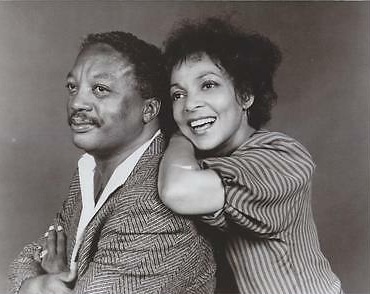 Iconic actors, Paul Winfield and Rudy Dee, are honored as Grand Marshals of our 20th annual African American Day Parade themed "Power Through Unity for African Americans".
AADP celebrates its 21st annual parade titled: Unity for African Americans: The Right Thing for the 90s'. Legendary film maker, producer, writer, and actor, Spike Lee, and the iconic former mayor of New York, David Dinkins, were honored as Grand Marshals.
Legendary vocalist, Melba Moore, serenades the Harlem community with her soulful rendition of "Lift Every Voice and Sing", marking the opening for the 23rd annual parade. Honorees included the iconic activist Al Sharpton, along with Academy Award winners Spike Lee and Denzel Washington.
The Federation of Black Cowboys, historic organization that aims to preserve the legacy of African American cowboys of the 19th century "American Old West", make their way down the parade route, riding on a beautiful array of horses, at the finale of our 31st annual parade.
After recently being crowned regional champions in the August Little League World Series, the Harlem Little League Baseball Team along with our Grand Marshal Johnnie Cochran marched together in our 34th annual parade.
Abe Snyder, AADP Chairman Emeritus, exclaims: "We were so sick and tired of having negative press [capturing our community]; we started the parade to deal with dignity and pride of the Black community."
Chairman Emeritus Abe Snyder receives a Proclamation from NYC Comptroller, Scott Stringer, at the 45th annual African American Day Parade
At the tender age of 14 years old, Amari "Tigress" Avery (renown golf star) became the youngest Grand Marshal in African American Day Parade history.
Civil rights activists, Al Sharpton and Jesse Jackson are honored as Grand Marshals of our 48th annual African American Day Parade!
The legendary beauty icons, the Grandassa Models, make an appearance alongside Ann Tripp, one of our 2018 Grand Marshals and News Director.
The African American Day Parade celebrates 50 years! The 50th anniversary parade will take place Sunday September 15, 2019 @1pm. Stay tuned for all we have in stored for this extraordinary milestone!